BROWSE AN EXTENSIVE LIBRARY OF CIVIL WAR DOCUMENTS IMAGES AND PHOTOS
More than 100,000 documents and counting.
Text searchable records.
Full text notes and letters.
Filter by unit, date, equipment.
Search Research Arsenal's Powerful Versatile Civil War Database
Civil War Ordnance Returns
ABOUT THE DIGITAL COLLECTION >>
Research Arsenal provides access to thousands of primary documents including photographs, letters, diaries, ordnance returns, quartermaster specifications and more.
It's as easy as a keyword, a name, a date or a place. Find exactly what you're looking for through search or filters.
Watch the video and get started today!
Easy to use search features, so you can limit results by library, category, date, location, keyword and more. See related items easily.
Easy to use search features, so you can limit results by library, category, date, location, keyword and more. See related items easily.
CHOOSE A LIBRARY
Photographs & Images
Letters
Quartermaster & Ordnance Specs
US Ordnance returns
Search by Source/Call #
or browse all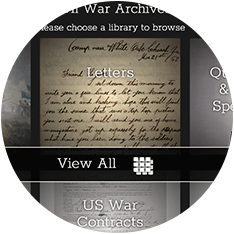 SEARCH
BY KEYWORD OR
FILTER BY 12 CATEGORIES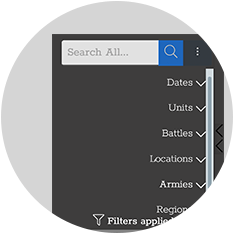 VIEW RESULTS
• View/enlarge single images
• Read description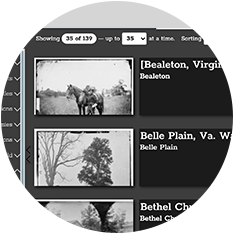 SEARCH YOUR FAVORITE REGIMENT
FILTER BY UNIT, BRANCH, YEAR, & MORE
ACCESS TO ALL 8 ROLLS OF NARA MICROFILM
(FEDERAL QUARTERLY ORDNANCE RETURNS M-1281)
The Research Arsenal offers access to all of the federal army ordnance returns from the Civil War in an easy-to-use way. You will be able to quickly filter by year, quarter, and regiment. All 8 rolls of M-1281 from the National Archives (NARA) have been uploaded to our unique database in a way that hasn't been available until now.
NO CREDIT CARD NEEDED TO SIGN UP.
We offer a no-risk way to trying us out and see if we have what you want.​
​Simply log in (no credit card is needed) and start your search.​
​See if we have what you want before becoming a member!
THOUSANDS OF CIVIL WAR ORDNANCE RETURNS AT YOUR FINGERTIPS!
EASILY FILTER ALL ORDNANCE RETURNS FROM THE NATIONAL ARCHIVES
ORDNANCE RETURN SEARCH FEATURES
Revolutionizing Civil War Research
The Research Arsenal makes it easy to filter through the more than 4,000 quarterly ordnance returns by Army, Corps, Regiment, and Company. For unique units given a name instead of a number designation (i.e.- Purnell Legion), simply search the name and find what you are looking for. No other site makes it this easy to search the ordnance returns by simple-to-use filters.
The ability to search records by date is important for Civil War research since the same regiment may have been issued multiple different weapons and uniforms as the Civil War progressed. Our easy-to-use filters allow you to select the specific year, quarter, month, and/or day. This dynamic filtering method makes it easy to compare the differences of a regiment before and after major campaigns.
The quarterly ordnance returns that we have made easily searchable show a wide variety of equipment that each regiment had during the American Civil War. From which type of rifle, to the number of cartridge boxes, to the number of cartridges per company. The detailed breakdown of every piece of equipment given to the soldiers is an amazing discovery each time!
SEARCH CIVIL WAR PHOTOS  LIKE NEVER BEFORE!
SAVE HUNDREDS OF HOURS SEARCHING!
SEARCH ANY ITEM IN IMAGES NOW!
Start your journey and save hours of headache by joining the Research Arsenal.
FILTER ALL IMAGES BY REGIMENT, DATE, CORPS, WEAPONS & MUCH MORE!
FILTER BY SPECIFIC BATTLES
Every Civil War image uploaded to the Research Arsenal is tagged, by experts, with every major item in the image. From each weapon, sword, person, rank insignia, boot, shoe, and knapsack, you will be able to find that one image you have been trying to find! If you want to isolate corrugated canteens from smooth, simply use the filter to separate each kind.
Search like a professional historian.
Filter all battlefield images in seconds to only see those you want. From the fields of Manassas, to the Dunker Church, to Gettysburg; you can easily click on what battle you want to see images from and start researching!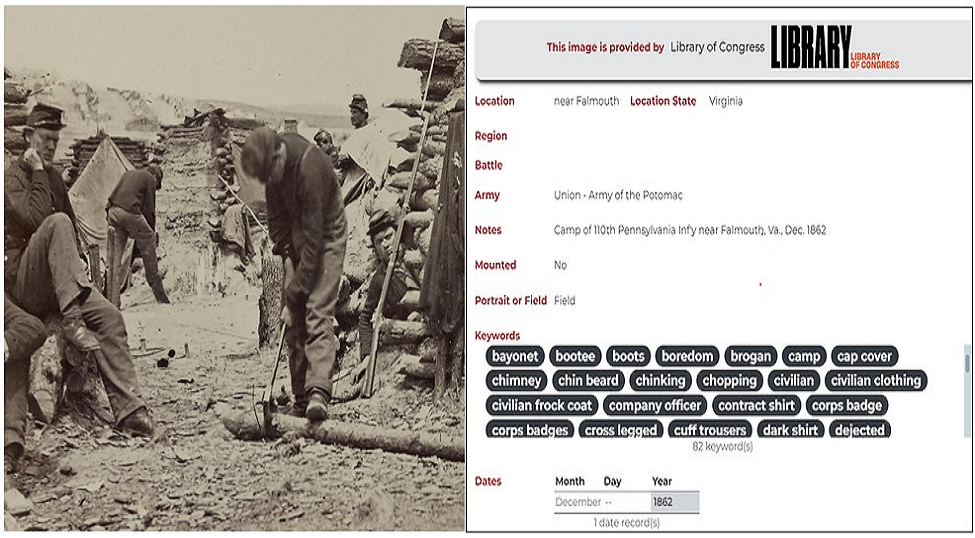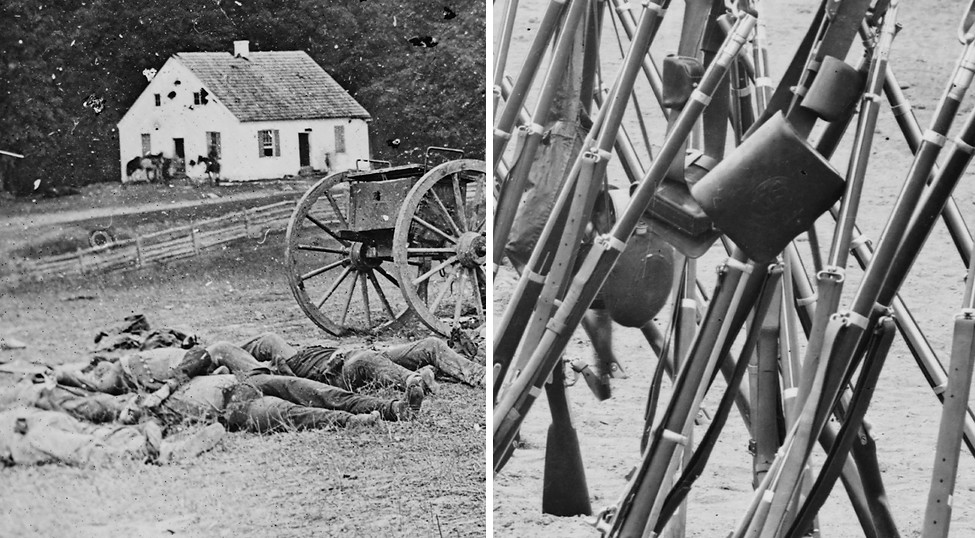 Search thousands of photos in seconds for any item in the photo.
Have you searched hundreds of photos trying to find that one thing, only to waste hours of your time without finding it? The Research Arsenal provides hobby and professional historians the ability to finally search thousands of Civil War photos by date, unit, weapon, individual, and any other item found in each image!
Do you want to find every image with corrugated canteens in seconds? Are you looking for a specific portrait showing a Spencer Carbine that you saw years ago? Then join the fastest growing Civil War photographic research database.
SEARCH THOUSANDS OF LETTERS
DIGITALLY TRANSCRIBED AND KEYWORD SEARCHABLE.
The Research Arsenal puts thousands of letters fully digitized and transcribed at your fingertips.
Read about the war from many perspectives. From privates, to generals, to the folks at home, the Research Arsenal letter and diary collection has a wealth of firsthand accounts of the war and details that get lost in "big picture" history books. Search thousands of Civil War letters and Civil War Diaries in a user friendly way to find exactly what you are looking for.
WHAT CAN YOU DO WITH A DATABASE OF THOUSANDS OF TRANSCRIBED TEXT SEARCHABLE LETTERS?
The volume of letters & diaries in our civil war database allows you to search for common words of the time. Compare how common certain terms were vs. others (rebels vs. "secesh").
Search keywords like "rain" or "storm" and get firsthand accounts of how soldiers handled the cold rain. Or search terms like "sleep" or "camp" to find more than 1,000 results in which soldiers describe how they camped. The possibilities are endless with the ability to quickly search any word in our database of Civil War letters and diaries.
The ability to keyword search political opinions, opposing views of battles, and similar topics allows you to better understand how each side was able to rationalize their thoughts.
FILTER BY SPECIFIC BATTLES
UNDERSTAND THE PERSONAL SIDE OF THE WAR
The Research Arsenal's letters and diaries collection is the perfect complement to our other material focused databases.
For authors, historians, and reenactors, the letters and diaries database offers unique insights into how soldiers and civilians lived, spoke, and thought.
The Research Arsenal makes it easy to read multiple perspectives on historical events all in one place. Read Union, Confederate, and civilian perspectives on major battles without combing through multiple state archives and historical society records.
Easily find letters written from and about specific regiments and learn what the soldiers were thinking during campaigns, and how they were viewed by the regiments serving alongside or against them.
Use our related image sets feature to find sub collections of letters written from or to the same individual, sometimes for the duration of the war
DISCOVER NEW AND UNDERREPRESENTED PERSPECTIVES
The Research Arsenal's letters and diaries database offers a glimpse into the thoughts of people from all walks of life.
Read letters from staunch abolitionists, recent immigrants, African Americans, civilian plantation owners, small subsistence farmers, and women thrust into positions of greater responsibility.
Search for specific keywords to find related letters. What was the average price of butter in 1862 in different states? What did soldiers have to say about Nashville's infamous "Smoky Row?" Who favored McClellan over Lincoln in the 1864 election? All of this and more can be found with a few simple searches.
UNLOCK FEATURES, SIGN UP HERE
A GROWING REPOSITORY OF CIVIL WAR RECORDS
FROM NATIONAL, STATE AND PRIVATE COLLECTIONS
Our Nonprofit has partnered with museum and national organizations compiling 100's of thousands of Civil War documents from across the USA. We've spent hours digitizing, tagging and transcribing these documents to preserve them for future generations.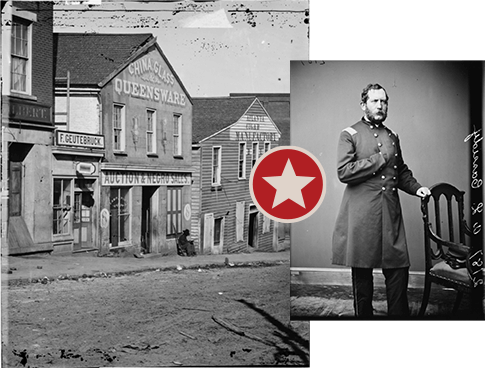 GENEALOGISTS
Dig beyond the basics of name and regiment and read letters or browse photos of people your ancestor fought alongside (or maybe your ancestor himself!)

HISTORIANS
Huge repository of primary records including letters diaries and photos searchable by regiment, state, location etc.

REENACTORS
Dig beyond the basics of name and regiment and read letters or browse photos of people your ancestor fought alongside (or maybe your ancestor himself!)
EDUCATION
Photos and documents easily located through search and filters that can be used as reference materials.
Testimonials from Subscribers

"The Research Arsenal allows me to search by keyword across multiple categories. As a historian, this means that for the first time, I can search on one site for a specific battle and find photographs, private letters, and military documents all at once. It combines ease of use with access to previously unavailable research material."
Johanna Wickman
(Author/Historian)

The Research Arsenal has amassed a remarkable collection of primary sources into one location. Every historian or history buff on the Civil War era will find this an essential part of their research in the future.
Andy Roscoe
(Historian)

"…this tool does an incredible job of aiding the user in finding the information they are seeking among the myriad of more than 100,000 documents that have been loaded onto the server—which includes all of the 15,000+ Spared & Shared letters that I have posted over the last decade! Not only are the transcripts and my notes included in the database, but full size, high-resolution color scans of the original documents are available for viewing".
William Griffing
(Historian)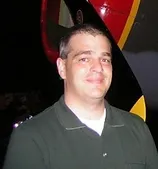 "this database is going to be a game changer for amateur and experienced researchers alike"
Chris Fischer
(Historian)

"The Research Arsenal brings you documents from the Archives, as well as photographs from the Library of Congress, and letters from private and public collections, and all fully searchable. Imagine searching Civil War images based on keywords like Spencer Carbine, sack coat, or kepi, or soldier's letters for mention of weather, food, camp, or Gettysburg."
Bob O'Neill
(Author/Historian)
FREQUENTLY ASKED QUESTIONS
All 8 rolls of the National Archives microfilm M-1281 have been digitized with our unique metadata that has tagged each quarterly return with the dates, regiments, companies and keywords.
The Research Arsenal partners with museums and state archives, providing digitization services to those facilities and also gaining permission to upload them to our database. The thousands of NARA microfilm images, Library of Congress photos, and thousands of transcribed letters from the famous work done by Spared & Shared Publications, make up the core of our Civil War database. However, we have added thousands of other original documents from private collections, state museums, and others willing to share their collections with us!
The Research Arsenal was built to focus on the material culture of the American Civil War rather than the individual. This means that our Civil War database is an excellent complement to the impressive work that Fold3 and Ancestry.com have already done. We encourage you to let those sites tell you "who" fought in the war; let the Research Arsenal tell you "how."
10,000+ Tagged Photos
30,000+ Letters
5,000+ Regimental ledgers
The Research Arsenal has more than 10,000 Civil War images, 30,000 letters, and more than 100,000 documents that are all transcribed, keyword tagged with every item in the photo, and marked with every regiment; making it easy to search thousands of images looking for that one primary record that has exactly what you are looking for.